Inspire Careers is a national leader in job search and career transition strategies.
We've helped C-suite executives from Fortune 100 companies, to former NFL players, mid-level managers, and new college graduates land the jobs they love, and in most cases, for significantly larger salaries and total compensation packages.
More money, remote work, advancement opportunities, or greater job satisfaction; you can have what you want, but you need to learn how to navigate past the bad advice others are so willing to give out. And if you have not looked for a new job in awhile, a lot has changed that you need to be aware of.
We are specialists in career management and are happy you have come here to learn from the experts. Welcome!
"Cathy is such an amazing career coach, mentor and leader. The insights that she shares is top notch. She has helped me in my career and development journey, and helped me transform into the leader that I am today."
-
-R&D Leader, Food Innovator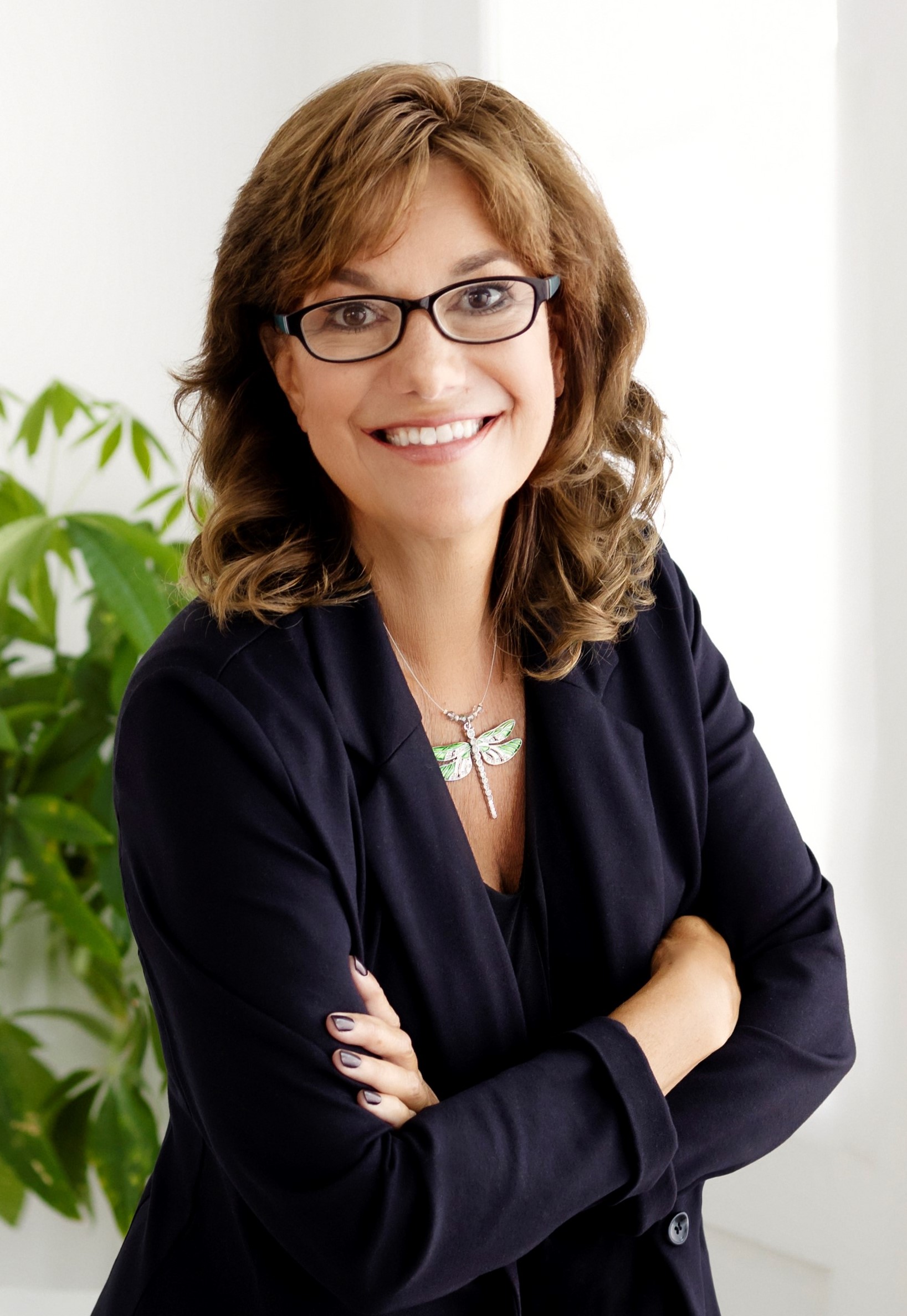 Hi I'm Cathy Lanzalaco, CEO of Inspire Careers LLC.
I'm your instructor for all courses within the Inspire Careers Career Coaching Solutions School.
A 3x career changer with 15+ years of experience in human resources, I provide insights and strategies that help my clients land jobs and create careers they love quicker than going it alone. 
A high-performance résumé and a comprehensive job search strategy can be complete gamechangers for your career success. While you don't know what you don't know to create these type of powerful tools, I do, and I am here to help set you up for success,
With that in mind, I created these value-packed courses to provide self-paced instruction at a price point that everyone could afford.
Most career paths are not linear.
They are filled with twists and turns, setbacks, and pauses.
The exciting news is that with the right information, tools, and coaching, you can create your future to be anything you want.
Wherever you are in the lifecycle of your career, I've been there.
I've been through it all. I've been hired, fired, promoted, undervalued, downsized, and I even walked away from a fabulous job to start my own career coaching and résumé writing business. I wanted to see what I was capable of, and I know you are capable of whatever you set your mind to.
I'm honored to be part of your journey.
Let's get started!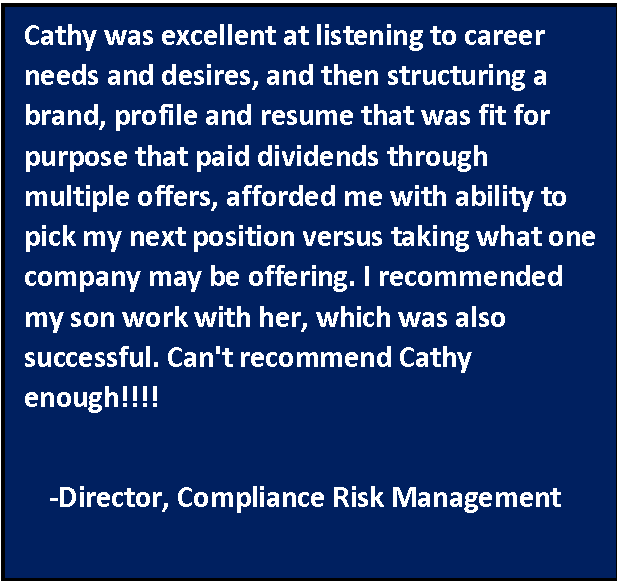 An Inspire Careers
client success story!
You can have the professional success you desire. Our Teachable courses are designed to guide you on your own career success journey.
Need more support?
Schedule a free 30-minute consultation to see if a private partnership is the right solution for you. https://www.inspirecareers.com/contact/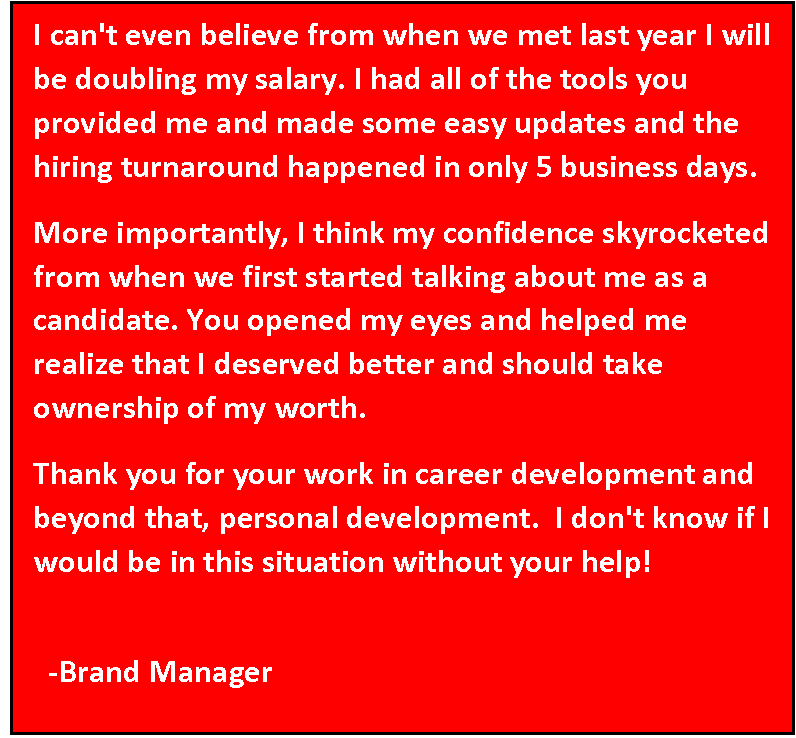 Another Inspire Careers client success story!
Most people spend more time planning a vacation than they do their career. We offer customized solutions to allow you to enjoy both! Your career is greatest driver of your wealth, so the more money you make, the more vacations you can plan!
Check out all the courses we offer here on Teachable and private solutions at https://www.inspirecareers.com/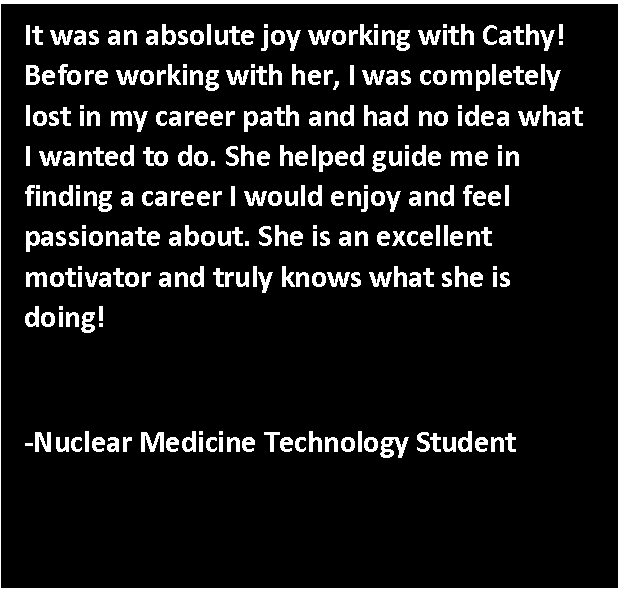 More Inspire Careers success stories!
But wait! There's more! Many, many more success stories. Check them out at https://www.inspirecareers.com/testimonials/
Work your way through our course selection to streamline your search, accelerate your results, and separate you out from your competition.
We have the help you need.
Check your inbox to confirm your subscription